Christina Almeida
REALTOR®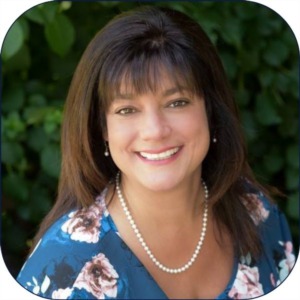 Licensed both in Massachusetts and Rhode Island.
A long-time resident of Southeastern MA. She currently resides in Somerset, MA with her husband and two boys. A busy state-at-home mom while raising her children, dedicated to local school activities, charity, and sporting events.
 She received a bachelor's degree from The University of Massachusetts Dartmouth.
 Member of the Massachusetts Association of REALTORS®, National Association of REALTORS® and the REALTOR® Association of Southeastern Massachusetts
 People are her passion. She loves helping clients through the process of buying and selling homes with priority towards client satisfaction and always seeking to be a trusted advocate for their needs.
 Always ready to be available to offer her clients support and to deliver a successful stress-free transaction.
 Allow her to be your TRUSTED partner in Real Estate.
Testimonials
Christina works hard to make sure everything runs smoothly, from the beginning to the end of closing on your new home. My respect to ChristinaReview submitted by luis Sepulveda (Buyer) on 9 Sep 2022
Luis Sepulveda
5 STARS!
Excellent experience with Chirstina Christina sold one of my houses a few years back, and it was an amazing experience. I decided when I was starting to look for a new home that I would reach out to her again. She worked with me and help me find my dream house. I am so thankful for her!Review submitted by Lindsey Bouchard (Buyer) on 9 Sep 2022
Lindsey Bouchard
Above and Beyond!I recently sold a home with Christina. From start to finish her knowledge of the local market, her professional demeanor, and her hard work were above and beyond my expectations. She priced the house competitively, and it sold within a week, over asking price.
Because so many houses are selling quickly, many realtors are only having a couple of open houses and then taking bids. They will not show the house to anyone who cannot make the open house. Christina had several open houses during the first week the house was on the market. In addition, anyone who called and was interested in seeing the property was given a private showing if they could not make any of the times listed for the open house. This is far above what most realtors are doing in this market.
She handled many of the small things that usually fall to the seller to do. She made calls, recommended professionals who could be relied upon for their expertise, and she was always only a phone call or text away.
When I was called out of the country for a funeral during the process of selling the house, Christina took over and was an absolute champion! She came to the house to let workers in, she met with the town for inspections, etc. I can never thank her enough for all that she did!
I would 100% recommended Christina to anyone buying or selling a home, and I will without a doubt use her the next time I have any real estate to buy or sell!!Verified by RateMyAgent
Jamelle Lyons
Wonderful AgentChris goes out of her way to make everything go smoothly! Great experience!!!Verified by RateMyAgent
Laurie Mello
Nothing short of amazing!Christina was so knowledgeable! She is also so personable and we had fun during a stressful time. She always knew how to ease my anxiety during the process and always had clear, open lines of communication. Even after the home buying process she still kept in touch! Kiana
Kiana Jeronimo
More Testimonials