Bob Caron
Principal Broker/Co-Owner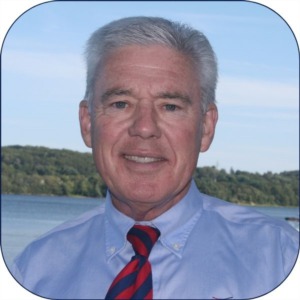 Bob graduated from Holy Cross College and earned his MBA from Bryant University. He owned and managed a small family business serving Rhode Island and Southeastern Massachusetts. That provided the opportunity to learn a great deal about the people and the cities and towns in our service area. He served as a Regional Manager, National Sales Manager, and Director of Sales Training for a small corporation. Starting full time as a real estate agent in 2008, he applies his experience and sales skills to serve his clients with professionalism and dedication in representing their best interests. Bob is a licensed real estate broker in MA and RI and a co-owner of the Streamline Realty Group. He also operates the 1st Step Real Estate School instructing both those new to real estate, as well as experienced agents.
Testimonials
Simply put, Bob Caron is awesome! He is extremely knowledgeable in his field, very patient and has a great sense of humor. Bob has made the sale of our home and the search for our new home as stress free as possible. He offers solid advice and NEVER pressures us to make a decision we are not comfortable with. He always answers the phone when we call or returns our calls within a matter of minutes if he is not able to answer. He is a true professional! Highly recommended.
Michael & Joan
I HAVE WORKED W/ SEVERAL REALTORS OVER THE YEARS...HANDS DOWN, BOB HAS BEEN THE BEST! HE RETURNS CALLS QUICKLY, HE WAS PATIENT W/ ME (I HAD A LOT OF QUESTIONS)! HE ALSO TOOK CARE OF A FEW ISSUES THAT WERE MY RESPONSIBILITY (FIRE INSPECTION, SMOKE ALARMS, ETC,,,). HE WAS STILL HELPING ME AFTER THE CLOSING, WHEREAS OTHERS WOULD HAVE BEEN DONE AFTER THEY WERE PAID. WITHOUT QUESTION, IF I NEED A REALTOR AGAIN, HE WILL BE MY FIRST CHOICE.
BOXMAN3
Bob is an amazing realtor! I have known Bob for many years. He is a true professional and genuinely nice person. He possesses an extremely strong work ethic which he put to good use recently when selling my home and when finding me a new one. He takes the time to listen to our needs, to learn the local market, to excel in placing our sale listing, and to always be available to us and others involved in our transactions. He never made a promise he didn't keep... and he always knew what he was talking about. Very knowledgeable!
David & Judy B
After getting very low sales estimates from two, well-known real estate agencies in RI, I called Bob Caron. He spent extra time obtaining more realistic comps and listed my house at a higher price. He was reliable, helpful, and ultimately sold my house for more than the other agents had predicted. The whole process was stress-free.
Debra444
We interviewed 3 agents and decided on Bob. It was the best choice from start to finish. Bob is easy to talk to, has practical feedback when you ask for it and will fight for you when you need it. His sense of humor helps when things get tight. Every detail was explained and there were no surprises from him. His concern was always for our family, and he had to communicate with 4 of us! And, he's a Patriot's Fan!
Kathleen K
More Testimonials